About Us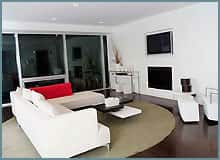 General Contractors That You Can Trust
R.C. Norman Construction has been the trusted name for over 45 years.
We always work hard in consistently producing quality service and customer satisfaction.
In fact, we have been named one of the 2012 Top 500 remodeling firms in the United States by Qualified Remodeler Magazine.
Read our press release after the induction to the Top 500.
Awarded the Gold Star Award by the BBB
As evidence of RC Norman's dedication to customer service and satisfaction, we've been awarded the Gold Star Award by the Better Business Bureau.
The BBB gives the Gold Star Award to BBB members who have had no complaints for 3 consecutive years.
We thank the BBB and our loyal customers who have recognized RC Norman's commitment to ethics and integrity in our industry.
To see our award click here.
Home renovations and home remodeling are our specialties.
If we can answer any additional questions for you,
Call us:
330-929-2260
(or)
Fill out a contact form
Our Services
Residential/Commercial
Complete Redesign
Room Additions
Bath and Kitchens
Read More