Kitchen Remodeling
YOUR DREAM KITCHEN
Your kitchen is where you gather with your family and friends, where you discuss your day and where you plan your future. Our team of experts are specialists in kitchen remodeling. We'll work with you from design to delivery,so your kitchen becomes the kind of space you need it to be for your family.
What is your vision?
Even a small kitchen can be customized. Our team can make your kitchen accommodating, so more than one person can help out with meal prep. If space is a challenge, function is key, so we will reroute electrical or plumbing to make your kitchen the most efficient possible.
Our team can make your kitchen inviting, with extra counter seating for those impromptu gatherings.An extra sink or wet bar can be the perfect addition for entertaining.
Our team can make your kitchen work. Custom cabinetry is a great way to increase functionality and create more storage space for those all-important gadgets. We start with your needs, use your space and design features that make the most of what you have.
At R.C. Norman, we walk you through every step of your kitchen remodeling project from obtaining permits to setting a budget, ordering appliances and choosing accessories.
For quality full-service kitchen construction and remodeling services in Akron, Ohio and the surrounding area, call R.C. Norman today.
Our Services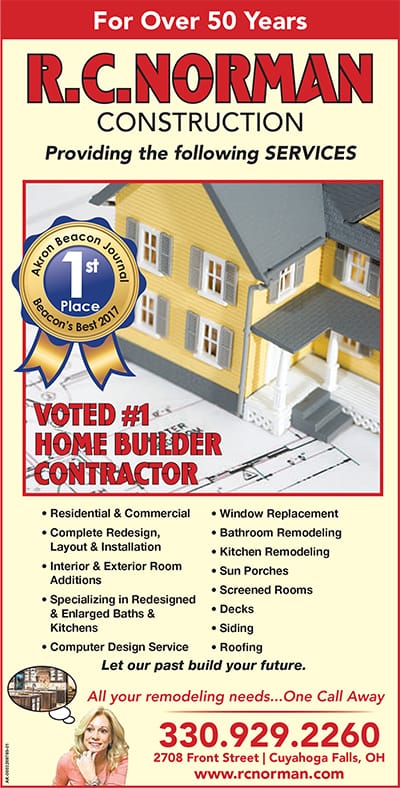 Residential/Commercial
Complete Redesign
Room Additions
Bath and Kitchens
Read More